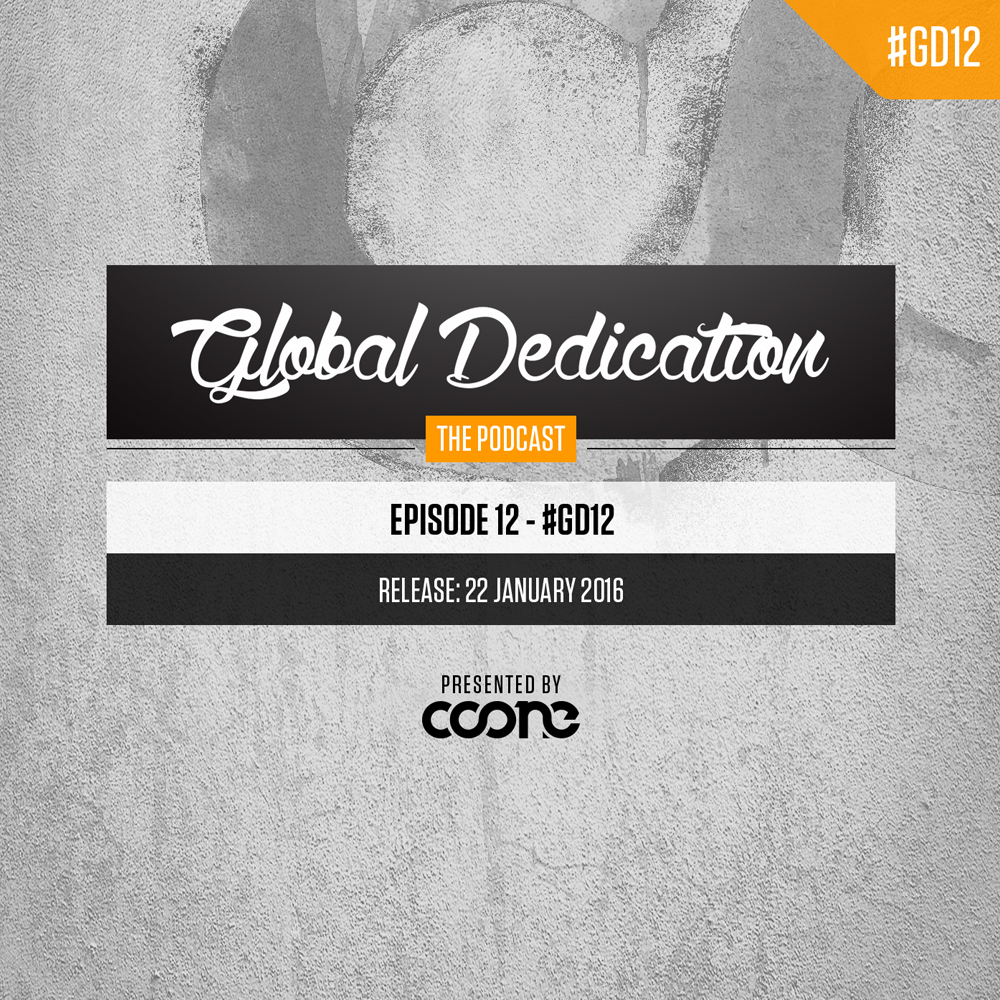 012 - Global Dedication - Episode 12 #GD12
Global Dedication - Episode 12 #GD12
Global Dedication is a podcast created by the purest dedication of Hard Dance! Coone's personal touch and your lively input on each episode will form the creation of the next month's episode.
Use your voice to shape the Global Dedication podcast and join in the discussion using the hashtag #GlobalDedication on Facebook, Twitter or Instagram.
01. Coone - Universal Language (Cyber Remix)
02. Hardwell ft. Jake Reese - Mad World (Sephyx Remix)
03. Da Tweekaz & Neillio - Freedom
04. Refuzion - A Million Voices (Global Premiere)
06. Phrantic - Glowing In The Dark
07. Cesqeaux & Wiwek - Twist
08. Lowriderz & GLDY LX - Who You Are
09. Lowriderz - Hardest On The Block
10. Coone - Beat On My Drum (NSCLT Remix)
11. Scope Dj - Locked Down Again (The Prophet Remix)
12. Headhunterz - The Power Of Music (Global Classics)
13. The Masochist - LDMF (Wildstylez Remix) (Global Classics)
14. Coone & B-Front - Crossin' Over (Global Classics)
15. Audiotricz - VIII (Freaqshow 2015 Anthem)
17. Coone ft. MC Sik-Wit-It - THIS.
18. Crisis Era - Killin It (Global Hit Of The Month)
19. Hard Driver - Psychopath
20. G4H - Plata O Plomo (Global Listeners Choice)