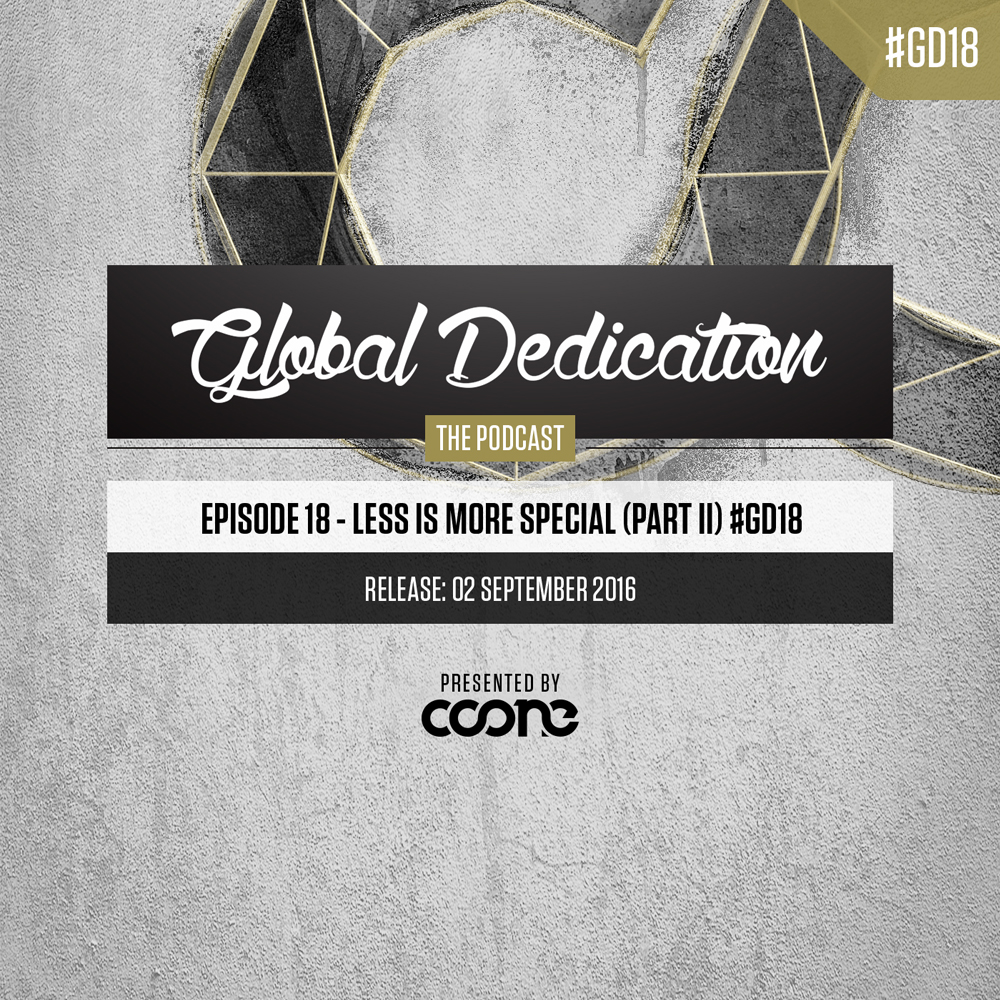 018 - Global Dedication - Episode 18 #GD18
Global Dedication - Episode 18 #GD18
Global Dedication is a podcast created by the purest dedication of Hard Dance! Coone's personal touch and your lively input on each episode will form the creation of the next month's episode.
Use your voice to shape the Global Dedication podcast and join in the discussion using the hashtag #GlobalDedication on Facebook, Twitter or Instagram.
01. Coone ft. Matt Fryers - Last Man Standing (Global Listeners Choice)
03. Coone & Sephyx - Reanalyze
04. Hardwell - Wake Up Call
05. DJ Isaac, Technoboy & Tuneboy - Bitches 2016
06. Da Tweekaz x Code Black x Paradise - See The Light
07. Coone ft. Jelle Van Dael & E-Life - We'll Be Gone
08. Coone ft. Ragga Twins - Jack Who?
10. W&W - How Many (Blasco Remix)
11. Psyko Punkz - Spaceship (Global Hit Of The Month)
12. Coone & E-Life - Riot
13. Coone & Frequencerz - Breaking Mad 
14. Hard Driver - #NOSLEEP
15. B-Front & Hard Driver - One By One
16. Hard Driver - Welcome (Global Premiere)
17. Hard Driver - Light Up Di Ganja
18. Hard Driver & Adaro - The Party Never Dies
19. Public Enemies - Six Million Ways